Our goal is for you to be pain free and capable of  living an active lifestyle.
These tools are used to safely and naturally restore function: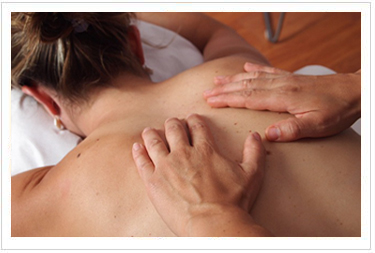 Cross-Fiber Friction

Neuromuscular Therapy (Trigger Point Therapy)

Myofascial Release

Swedish Massage

Sport Massage

Deep Tissue Massage
Harmonize your body with this graceful, nurturing bodywork. Your talented therapist will guide your body through a flowing sequence of yoga-based stretches, while applying rhythmic pressure along the energy pathways and points. Each session, done on a traditional floor mat, is designed to meet your individual needs and abilities. Please wear loose, comfortable clothing.
Flexology-
A combination of Active Release Therapy and Stretching in which sessions are interactive requiring you to flex and release certain muscles during the massage to accelerate the results and to re-educate the body so that stretched muscles are contracted and shortened muscles are lengthened. This creates balance in the body. When the body is in balance, it is pain free and strong.
Want to book an appointment? Click here to view my schedule and available session times.