At Ohana Tree Yoga therapy  helps you to fit yoga into your body, not fitting you into a yoga posture. All postures can be modified to accommodate to your individual body, regardless of age, ability or fitness level.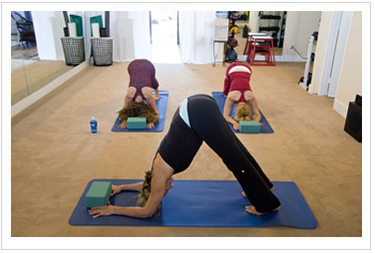 Doctors agree that there is no better way to get and stay supple and strong than lubricating each major joint through full range of motion on a daily basis. Yoga strengthens your muscles, reduces pain, improves your cardiovascular system, improves immune function and treats the nervous system to a toning and calming experience.
Flexibility and strength are achieved slowly, mindfully and at your pace. We offer private yoga lessons and yoga therapy sessions to help you to become familiar with your body and yoga. If you have specific areas to be treated, we will work closely with you to ensure your abilities are supported in group classes.
Find a class that's perfect for you. Click here, now, to view my upcoming classes.